jeu, 12/30/2010 - 22:50
BEST OF BOOGIE! (naaaan!! trop fort) / 2010 EN VRAC //
Parce que classer c'est trop subjecti... nan c'est pas vrai, je reprends. Parce que je n'arrive pas à classer ces morceaux puisque je les aime tous, et que j'ai pas le temps ET que j'ai la flemme. Voila.
Le meilleur de 2010 en 10 tracks comme ça, n'importe comment.
Strong Arm Steady, Best of Times feat. Madlib (extrait de l'album "In Search of Stoney Jackson" - Stones Throw)
Onra, Send me your love (extrait de l'album "Long distance" - All City)
Low Limit, Where You Been 7.0 (extrait du maxi "The Golden Handshake" - Numbers)
Flying Lotus, Intro/a cosmic drama (extrait de l'album "Cosmogramma" - Brainfeeder)
Gonjasufi, Candylane - Bibio remix (extrait de l'album "A Sufi and a killer / The Caliphs Tea Party" - Warp)
Ras G & The Afrikan Space Program, Flight Delay (extrait du mini vinyle "L.A Series # 3 Ras G / Samyam" - All City)
Nosaj Thing, Coat of Arms (extrait de l'abum "Nosaj Thing" - Warp)
oOoOO, Hearts (extrait du maxi "oOoOO" - Tri Angle)
Baths, Hall (extrait de l'album "Cerulean" - Anticon)
Magnetic Man, Perfect Stranger (extrait de l'album "Magnetic Man", Columbia)
hApPy NeW YeAr !
Wish you a house full of boogie.
FlyB.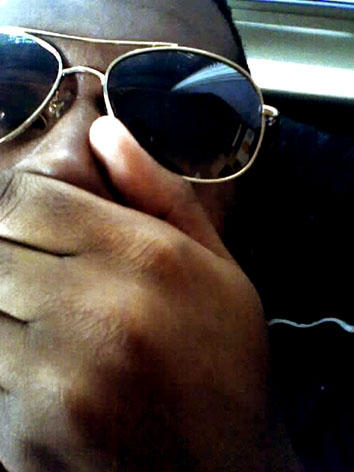 Comments or opinions expressed on this blog are those of the individual contributors only, and do not necessarily represent the views of FRANCE 24. The content on this blog is provided on an "as-is" basis. FRANCE 24 is not liable for any damages whatsoever arising out of the content or use of this blog.